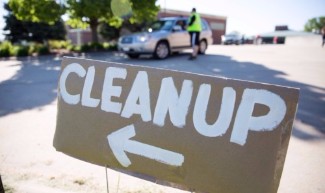 Click here for Clean Up Information
The annual Village of Roberts Clean-up Days has changed!
Drop off is now available Monday – Friday from 7:00 am to 3:00 pm at Advanced Disposal
PERMITS ARE STILL REQUIRED and can be picked up at Village Hall.
This is for Village of Roberts residents only.